What Will Your Donation Do?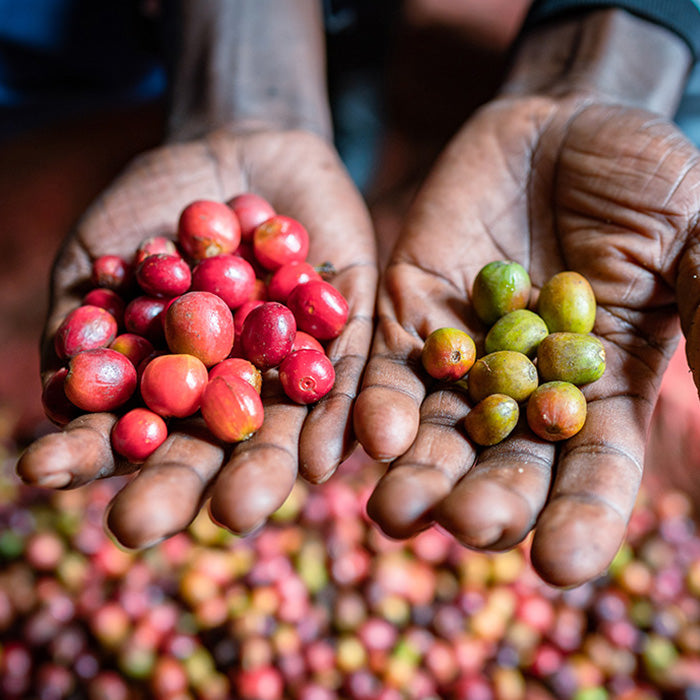 Do you remember your first cup? Not that cup of instant stuff from the orange glass jar, or that watered down brown liquid from the neighborhood diner, or even that tar substance that was cooking for hours at that auto repair shop. I mean a cup that you remember. A cup of coffee that set you on the journey to really love coffee. For me, it was during college. A friend of mine insisted we go by the coffee shop in the mall to try this coffee drink she had that just seemed to make the world a better place. The store smelled like sweet caramel and the drink resembled the aroma of the store with a healthy dose of whipped cream and chocolate shavings sprinkled on top. It tasted like magic. And it didn't taste like any of those other cups I had before. Was there coffee in this? Or just a cup of sweetness with love sprinkled on top? Now that I think of it, the world did seem better after that drink. While that first experience was nearly three decades ago, that first cup began a journey for me. Sometimes we don't know how our experiences will shape or mold us; but that invitation from a friend has brought invitation after invitation to drink deeper, experience more, and impact greater. So as we finish out was has been another wild year, I am amazed at what we have experienced over a cup of coffee:
--We have invited you to
drink deeper
through the amazing coffees we have shared with you throughout the year, from Costa Rica to Ethiopia, Honduras to Sumatra, sourcing responsibly to make sure those who spend generations growing what they love are earning the living wage they deserve.
--We have invited you to
experience more
as we have welcomed
new employees
into The Well family and new customers into your neighborhood store. Whether we met you curbside, outside or online, it's those we share coffee with that make things taste sweeter.
--We continue to pursue a
greater impact
through
clean water initiatives
in coffee growing regions, just like what you did this month in Kasese, Uganda on Giving Tuesday – providing a clean water project at the washing station that supplies our current espresso so our farmers have the water systems needed to improve their livelihood and the quality of their coffee.
We recently sent a colleague to meet the community and send them our gratitude for their great coffee, and we can't wait to show you what you accomplished through your generosity!
As a non-profit social enterprise, we never sacrifice quality. We never want our impact to discount your experience. Yet, at the end of every year, we see the opportunity to impact more than our funding allows. More water projects, more developments in our store experience, more investments in the future of The Well. We have big plans for 2022, including the
Nashville Koinonia Music Row store
that still needs support in order to be fully funded. Would you consider a year end gift to fuel the mission? Your tax-deductible gift would allow us to say YES to multiplying the impact locally and globally.
Just like that first cup, your gift truly can change the world. We invite you to drink deeper, experience more and impact greater.
With great coffee,
Mike
Eph 3:20
P.S. - Your patronage and donations so far have helped us provide access to clean water to over 20,000 people since 2012. End 2021 on a good note and
donate here
.